COVID-19 Advice for Gianni Restaurant
The UK still continues to experience a public health issue as a result of the COVID-19 pandemic. Although most Covid restrictions were lifted on the 19 July 2021, Gianni Restaurant still effects a range of measures to keep everyone safe.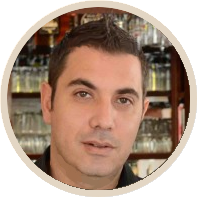 '' The safety and comfort of our Customers and Staff is paramount  …..we will be doing everything possible within the current COVID secure guidelines, to ensure nobody's well-being is compromised, whilst continuing to provide the traditional Gianni dining experience, enjoyment and high standards that guests have come to expect ''
Mario Marcianelli – Owner
---

 
OPEN as normal! — CERTAIN COVID GUIDANCE MAY APPLY!


CURRENT OPENING TIMES
Mon-Fri: 12 pm – 2 pm / 6 pm – 10 pm
Saturday: 12 pm – 2 pm / 6 pm – 10.30 pm
Sunday:  closed all day



  CLOSED 24 Dec 2021 to 5 Jan 2022. Open as normal 6 Jan 2022
Merry Christmas and a Happier New Year to all our Customers!



Please wait by the entrance to be seated and enter Gianni's Restaurant wearing a mask if you desire
For EVERY person visiting Gianni age 16 or over: Please note that Scanning of the QR check-in code or collection of contact details, for NHS Test and Trace, is a mandatory legal requirement that Gianni has to fulfil. See further details here.

Previous curfews have been scrapped and there are no COVID closing times being imposed on us.

Serving is restricted to table service only and customers should consider being masked when leaving the table for any reason
Face masks are no longer compulsory for all our staff.
Remember certain Guidance is still recommended inside and outside. See our further considerations below and a fuller explanation here from UK Government.
Note that in accordance with government track and trace we are obliged to keep any contact details for 21 days.
If you have the free COVID-19 NHS APP, scan our QR code when you arrive. This is to help trace and stop the spread of coronavirus.


---
Further Consideration
As well as the above main points, to ensure we are COVID secure we are asking guests to consider the following:
Do not visit us if you feel unwell or have any symptoms of the Corona Virus
You may wish to bring your own sanitiser and continue to maintain regular hand washing/sanitising whilst you are here
Try not to arrive more than 10 minutes before or after your booked time, this is so we can arrange arrivals and exits safely
Socially distance, whenever possible, and remain at your table during your visit, other than to use the toilet facilities.
Follow any queuing systems or directions that we may have in place, these are to protect you and our staff
We will on occasions and where appropriate attempt to keep the Restaurant well ventilated, for example by opening windows and fixing doors open where circumstances permit.
Pay by Card if possible (we can accept cash, and tips for waiting staff will be handled appropriately)
Thank You for adhering to the guidelines and rules and for all your cooperation and support. These precautions are for everyone's benefit!

Have an enjoyable Gianni time and STAY SAFE!